Adriel Glynn
We must stand fast against chaos, for in knowing it, we might bring order to it.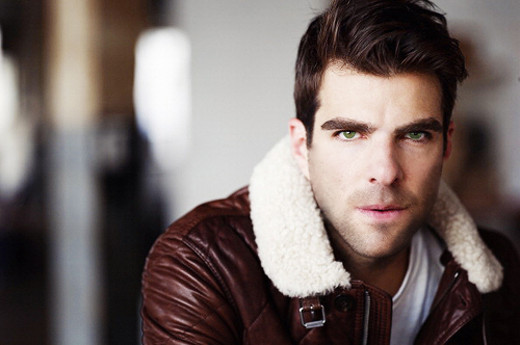 Social Rank: 8
Concept: Loyal Investigator
Fealty: Valardin
Family: Glynn
Gender: male
Marital Status: Single
Age: 27
Birthday: 6/15
Religion: Pantheon
Vocation: Steward
Height: 6'0
Hair Color: Black
Eye Color: Green
Skintone: Tan
Description: Adriel is a man of warring impressions: rugged good looks tamed by neat grooming and a nearly religious adherence to a baby-smooth shave; his rangy height and muscular strength gentled by elegant sartorial choices. His hair is midnight-dark, kept clipped short with regimental regularity. His skin is warmly tan, making the pale clarity of his green eyes all the more striking.
Personality: gAJUxgIAAFRob3VnaCBBZHJpZWwgaXMgaW5jbGluZWQgdG8gaG9sZCBoaW1zZWxmIGF0IGEgc29jaWFsIHJlbW92ZSwgaGlzIGVhcm5lc3QgZGVjZW5jeSBibG9zc29tcyBwYXN0IGhpcyBndWFyZC4gQ2FuZG9yIGlzIGEgbHVyZSBmb3IgaGltLiBMaXR0bGUgaXMgbW9yZSBhdHRyYWN0aXZlIHRoYW4gdGhlIG91dHNwb2tlbiwgdGhvdWdoIGhlIGdlbmVyYWxseSB0cmllcyB0byBrZWVwIGhpbXNlbGYgbW9yZSBib3R0bGVkIHVwLiBIb25vciBpcyBoaXMgaWRlYWwsIGFuZCBvcmRlciBpcyBoaXMgd2F0Y2h3b3JkLiBUaGVzZSBpbiBjb25qdW5jdGlvbiBjYW4gbGVhZCBoaW0gdG8gYW4gYXBwcm9hY2ggdG8gbGlmZSB0aGF0IGlzIG92ZXJjYXV0aW91cywgZXZlbiBvdmVydGhpbmtpbmcuIEhlIGlzIGEgcGxhbm5lciwgYSB0aGlua2VyLCBhbmQgc29tZXRpbWVzIHRoZSDigJhkb2luZ+KAmSBjYW4gcGFzcyBoaW0gYnksIGFuZCBoZSBjYW4gZmluZCBoaW1zZWxmIGxlZnQgYmVoaW5kLCB3YXRjaGluZyB3aGF0IHNob3VsZCBoYXZlIGJlZW4gaGlzIGxpZmUgZHJpZnRpbmcgYnkgcGFzdCBoaW0uIFRoZSByb21hbnRpYyBkcmVhbWVyIGJ1cmllZCBkZWVwIGJlaGluZCB0aG9zZSBwYWxlLCBjbGVhciBleWVzIG1pZ2h0IG9ubHkgcmFyZWx5IHNlZSB0aGUgbGlnaHQgb2YgZGF5LCBidXQgaGXigJlzIHN1cmVseSB0aGVyZSwgbGl2aW5nIG9uIHVuc3BlbnQgaG9wZXMucQEu
Background: gAJUWgUAAEFkcmllbCB3YXMgcmFpc2VkLCBhbG9uZyB3aXRoIGhpcyB0d2luIHNpc3RlciBhbmQgYmVzdCBmcmllbmQsIEtvcmthLCBieSBwYXJlbnRzIHdob3NlIGZpcnN0IGxveWFsdHkgd2FzIHRvIHRoZSBUZWxtYXJzLCBhbmQgdGhhdCBsb3lhbHR5IGlzIGdlbmVyYXRpb25hbC4gQnV0IHdoaWxlIGhpcyB0d2luIHNpc3RlciB3YXMgY29uc3RhbnRseSBzdGlja2luZyBoZXIgbm9zZSBpbiB0aGluZ3MgYW5kIGdldHRpbmcgaW50byB0cm91YmxlLCBBZHJpZWwgdG9lZCB0aGUgbGluZTogYSBjb25zY2llbnRpb3VzLCB3ZWxsLWJlaGF2ZWQgY2hpbGQsIHdobyB3YXMgb25seSB2ZXJ5IHJhcmVseSBkcmF3biBpbnRvIGhpamlueCBwYXN0IEtvcmth4oCZcyBhYmlsaXR5IHRvIHRhbGsgdGhlbSBib3RoIG91dCBvZiBpdC4gQW4gYWJsZSBhbmQgYXR0ZW50aXZlIGxpc3RlbmVyLCBoZSBsZWFybmVkIHF1aWNrbHkgYXQgaGlzIGxlc3NvbnMgYW5kIHNlcnZlZCBhcyBzb29uIGFzIGhlIHdhcyBvbGQgZW5vdWdoIGluIHRoZSBmb3JjZXMgb2YgaGlzIGxvcmRz4oCZIHJldGFpbmVycywgbGVhcm5pbmcgYSBzcGVhciBhbmQgc2hpZWxkIGFsb25nIHdpdGggdGhlIHJ1bGVzIGFuZCBsYXdzIG9mIHRoZSByZWdpbWVudC4lciVySXQgd2FzIGR1cmluZyB0aGlzIHN0aW50IGFzIGEgeW91bmcgc29sZGllciB0aGF0IGhlIGRpc3BsYXllZCBoaXMgb3duIGtuYWNrIGZvciBrZWVuIG9ic2VydmF0aW9uLCBhbmQgZm91bmQgaGltc2VsZiBkZXRhdGNoZWQgdG8gdGhlIHNlcnZpY2Ugb2YgdGhlIFRlbG1hcnMgYXMgYW4gaW52ZXN0aWdhdG9yIGFuZCBvcmRlcmtlZXBlci4gSGUgaGVscGVkIGxvb2sgaW50byBtdXJkZXJzLCBiYW5kaXRyeSwgYW5kIHN0cmFuZ2VyIHRoaW5ncyB5ZXQ7IGhpcyB0cmFjayByZWNvcmQgYXMgYSBkZXRlY3RpdmUgd2FzIGltcHJlc3NpdmUsIGVzcGVjaWFsbHkgZm9yIHNvIHlvdW5nIGEgbWFuLCBhbmQgaGUgY2F1Z2h0IHRoZSBpZGVhIG9mIHRoZSBEdWtlIG1vcmUgdGhhbiBvbmNlLiBJdCB3YXMgZHVyaW5nIHRoZSBjb3Vyc2Ugb2YgdGhpcyB3b3JrIHRoYXQgaGUgYmVnYW4gdG8gZW5jb3VudGVyIHRoaW5ncyB0aGF0IHNpbXBseSBjb3VsZCBub3QgYmUgZXhwbGFpbmVkIGF3YXksIGFuZCBoaXMgdGhpcnN0IGZvciBteXN0ZXJpZXMgYm90aCBwcmFjdGljYWwgYW5kIHVucmVhbCBtYWRlIGhpbSBhIGxpa2VseSBjYW5kaWRhdGUgZm9yIHZlbnR1cmluZyB0byBBcnggd2l0aCBLb3JrYSB3aGVuIHRoZSBjYWxsIGNhbWUsIHdoZXJlIGhlIGhhcyBzZXJ2ZWQgYXMgYSBwb2NrZXQgb2NjdWx0aXN0IGFuZCBmb2N1c2VkIHN0ZXdhcmQgZm9yIHRoZSBUZWxtYXJzIGZvciB0aGUgcGFzdCBjb3VwbGUgb2YgeWVhcnMucQEu